YES…..A "NAME" MEANS A LOT:
K. Shama…………Yes sir.
Shema…………..Yes please.
Khama……….Yes tell me.
Shama…..Yes…how may I help you.
And the worst I heard was ……..
"Kachama"…..my gestures went doubtful….is she calling me???
Even then I have answered politely.
I have never heard my name correctly and hence didn't have any hard feeling when people call me in different ways. When someone calls me KSHAMA, I'm all the more happy too and always remember to thank them for the correct usage.
My name is KSHAMA….the translation of patience in Hindi / Malayalam.
Once while scheduling an interview, our team spelled the interviewer's name wrongly. We got the below reply email which made us alert on our negligence.
"Provide the correct name to candidates. My name is given below in viewable
format. Wrong name is as good as insulting, further shows negligence.
Hope you will take care in future."
That was the moment I understood…A "NAME" means a lot. We were apologetic for our actions & did the necessary corrections straightaway.
Again my thoughts replayed. Then why didn't I feel the same when I used to hear the above funny versions of my name???
I could find the reason too.
Am always prepared to hear the worst…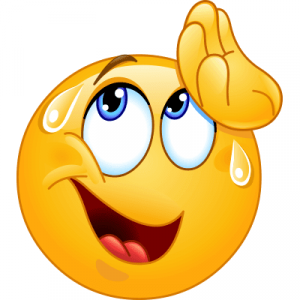 Yes that made the difference. "Being prepared". If I could implement the same in all my deeds….I swear I will be the best Human being on earth.